Please follow below guide to set up WOL function.
1. To enable WOL in BIOS, please access "Power Management Setup" in BIOS setup menu to set "Resume By PME" as [Enabled].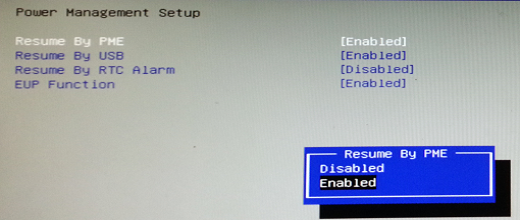 2. Disable "EUP Function" of "Power Management Setup" as following picture. Save & Exit CMOS Setup. (Note: It's a must to disable EUP if you intend to enable WOL function on LIVA MINI PC.).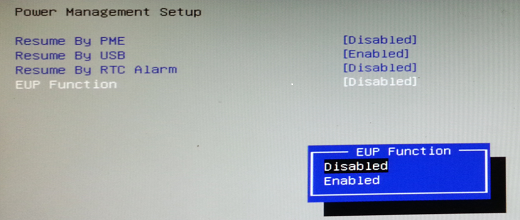 3. It's a must to uncheck "Turn on fast startup" feature as following picture if your OS is Windows 8/8.1, then you can use Magic Packet to wake up your system from a subnet different system.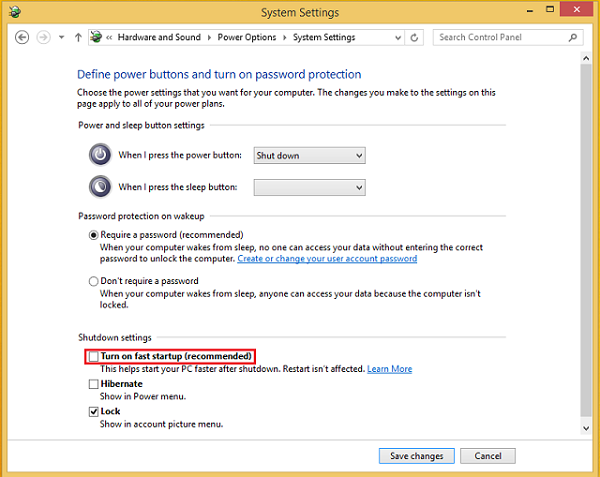 Does this answer your question?